South Andaman Sub Division
The South Andaman Sub Division is consisting of three Police Stations i.e. Aberdeen, Pahargaon and Chatham. The office of Sub-Divisional Police Officer is functioning at the first floor of Police Station Aberdeen building. The contact number of the SDPO(SA) office is 03192-232405.


Aberdeen Police Station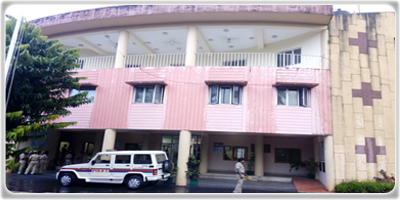 About the Aberdeen Police Station
Phone No: 03192-232400
This Police Station is located in the heart of Port Blair, the capital of these Islands. The main jurisdiction of this Police Station is the Port Blair Municipal area including Mini Bay (Naval area), measuring about 14.14 Sq. Kms and also consists of 41 villages. The offices of the Hon'ble Lt. Governor, A & N Administration, Secretariat, Circuit Bench of High Court Kolkata, Court of Session and District Judge and other Judicial Courts, District Administration, Police Head Quarters, various other State/Central Govt. Departments exist in this Police Station jurisdiction. The approximate population under this Police Station is around 2.5 lakhs including floating population. The population of the South Andaman District mainly consist of Bengalis, Tamilian and locals. Dairy Farm, Prem Nagar, Dugnabad, Phoenix Bay, Shadipur and Junglighat are thickly populated area and mostly populated by labour classes. Most of the population is Tamil and Telugu speaking.