Bambooflat Sub Division
This Sub-division was earlier named Middle Andaman Sub-division. Now it has been named as Bambooflat Sub-division. PS Baratang and Kadamtala was also functioning in this Sub-division but now it has been allocated to newly formed Sub-Division Rangat. Bambooflat Sub Division covers the areas mainly Bambooflat, North Bay, Ograbraj, Chouldhari, Tirur, Ferrargunj, Jirkatang etc. The areas are accessible by road. Police Station Bambooflat is located North of Port Blair whereas the Police Stations Ograbraj is located North West of Port Blair. The Maximum areas of Police Station Bambooflat and Ograbraj is designated as Jarawa Reserve Area. The Police Station Humfrigunj has recently been inducted into Bambooflat Sub-division. It was earlier functioning under South Andaman Sub-division.


Humfrigunj Police Station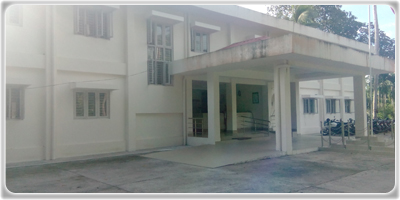 About the Humfrigunj Police Station
Phone No: 03192-287590
The Police Station Humfreygunj is situated to the South of Port Blair at a distance about 18 km. the decedents of Burmese and Sri Lankan convicts were settled in Humfreygunj and Maymyo. With the repatriation of Burmese national and the settlements of Bengali settlers under colonization scheme, there was sudden spurt in the increase of population. The Sri Lankan refugees unilaterally settled in Maymyo on the land vacated by the Burmese nationals without any authority and named this place as Indra Nagar. They have taken to cultivation as their main profession but some of them indulge in bootlegging. In the jurisdiction of Humfrigunj there is a memorial from the name those killed and buried by the Japanese. At present the mixed population consists of Bengalis, Tamil, a few Burmese nationals and the locals. The jurisdiction of PS Humfreygunj is geographically vast, having 03 Panchayats namely Guptapara, Humfreygunj and Shippighat. The famous water reservoir, Dhani Khari, the lifeline of Port Blair., is within the jurisdiction of this PS. Besides, there is a Botanical garden and Rubber plantation. Tourist spots namely Jolly Bouy, Red Skin, Chinque Island, Sippighat farm and Wandoor beach fall under this PS jurisdiction. This PS was previously under the jurisdiction South Andaman sub division but with the recreations of three new sub division, the PS Humfreygunj was brought under the jurisdiction of Bambooflat sub division. The PS is approximately 22 km away from the PS Bambooflat.