South Andaman Sub Division
The South Andaman Sub Division is consisting of three Police Stations i.e. Aberdeen, Pahargaon and Chatham. The office of Sub-Divisional Police Officer is functioning at the first floor of Police Station Aberdeen building. The contact number of the SDPO(SA) office is 03192-232405.


Pahargaon Police Station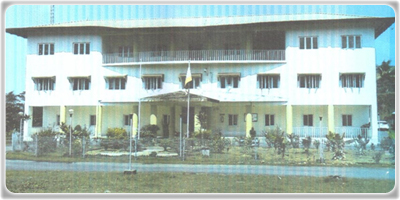 About the Pahargaon Police Station
Phone No: 03192-250525
Prior to 1992 it was functioning as Reporting Out Post under the jurisdiction of PS Aberdeen. In the year of 1992 it has been notified as Police Station vide notification No. 187 of Andaman & Nicobar Gazette. Prior to 2003, the jurisdiction of this Police Station was approximately 42.50 Sq. KM comprising of 23 villages and 4 Reporting Out Posts comprising OP Neil island, OP Havelock, OP Humphrygunj and OP Rut Land. But in the year 2003 OP Havelock Havelock has been declared as Police Station having jurisdiction over OP Neil island and in July 2005 OP Humfrigunj has been notified as Police Station having jurisdiction only OP Rut land. In the year 2011, OP Neil Island has also declared as Police Station. At present there is no reporting Out Post falls under the jurisdiction of this Police Station but there is proposal to open one Out Post at Burma Nallah which is yet to be materialized due to non availability of suitable land. Bathu Basti, Pathar Gudda, Garacharama-I & II and old Pahargaon village Most of the population of this Police Station is Tamil, Telugu and Bengali speaking people are residing.